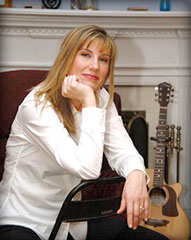 WHEN I MOVED INTO A NEW TOWN at 8 years old, I told stories of witches and warlocks chasing me through the old neighborhood—made lots of friends right away. I'm still the same.
I'M A STORYTELLER and professional communicator, shapeshifting into music and photography.
I am a creative media strategist for authors, musicians, non-profit organizations and academia. Utilizing social media, press contacts, event planning and out-of-the-box ideas, I leave no stone unturned in spreading awareness for my clients.